It's Halfway to the Holidays, and Disneyland Paris has shared information on this years Disney Enchanted Christmas. Disney confirm the return of Disney's Enchanted Christmas Season (Nov 12 to Jan 8) featuring "Mickey's Dazzling Christmas Parade" (day & night versions), "Let's Sing Christmas" show and character meet and greets, food, merchandise and more to be announced soon!
So lets take a look at what information has been released today. Read the details below or follow this link
Why wait until the end of December when you can celebrate Christmas as soon as November? Starting November 12th, Christmas will shine even brighter thanks to the 30th Anniversary celebration of Disneyland Paris! To spend magical moments with one's family, an unforgettable getaway with one's friends or even a romantic weekend, Disneyland Paris is the ultimate destination to fully enjoy the Magic of Christmas.
Disneyland Paris Christmas Tree
The majestic 24-meter-high Christmas tree, glittering with a thousand lights, will welcome guests into Disneyland Park. In addition to the magical tree, Christmas lights will guide them down Main Street USA all the way to Sleeping Beauty Castle.
Christmas carols, snowflakes floating in the air… It reigns around the impressive Christmas tree

With Christmas carols and snowflakes flying in the air… the Holiday spirit will definitely take over the area surrounding the impressive Christmas tree in Town Square.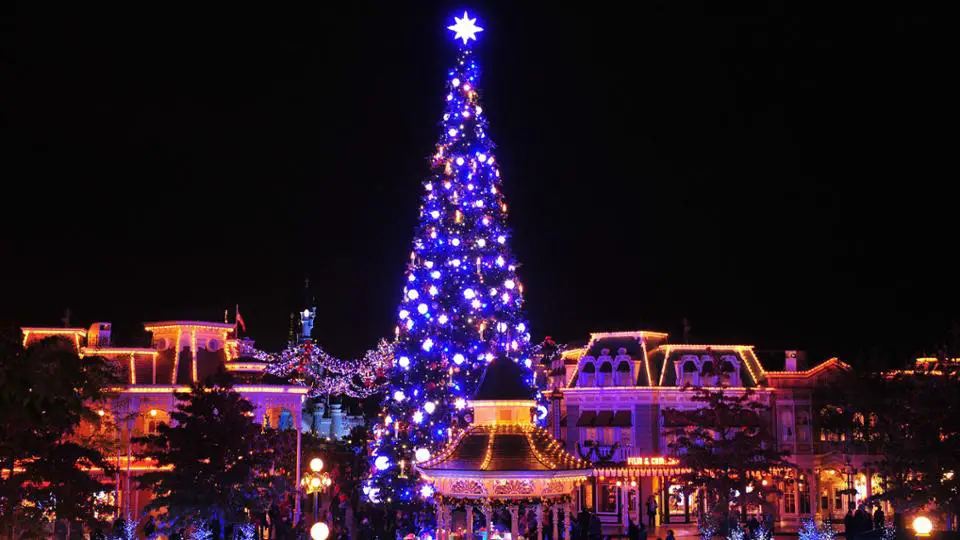 Mickeys Dazzling Christmas Parade
"Mickey's Dazzling Christmas Parade" will make its highly anticipated return to Disneyland Paris this festive season. The parade features five enchanting floats hosting Mickey Mouse, Minnie Mouse, Disney Princesses, Tinker Bell, Santa Claus and more.
Each one of the five floats represent a different Christmas scene with iconic decorations and will be surrounded by "Illuminears" who will be dressed in luminous costumes specially designed for the occasion, so as to make Main Street U.S.A. shine both during the day and at night!
The "frosting" on the cake: during the Parade, Characters will make a special stop to light up the Christmas tree. This will be a golden opportunity to live one's own fairy tale alongside family and friends!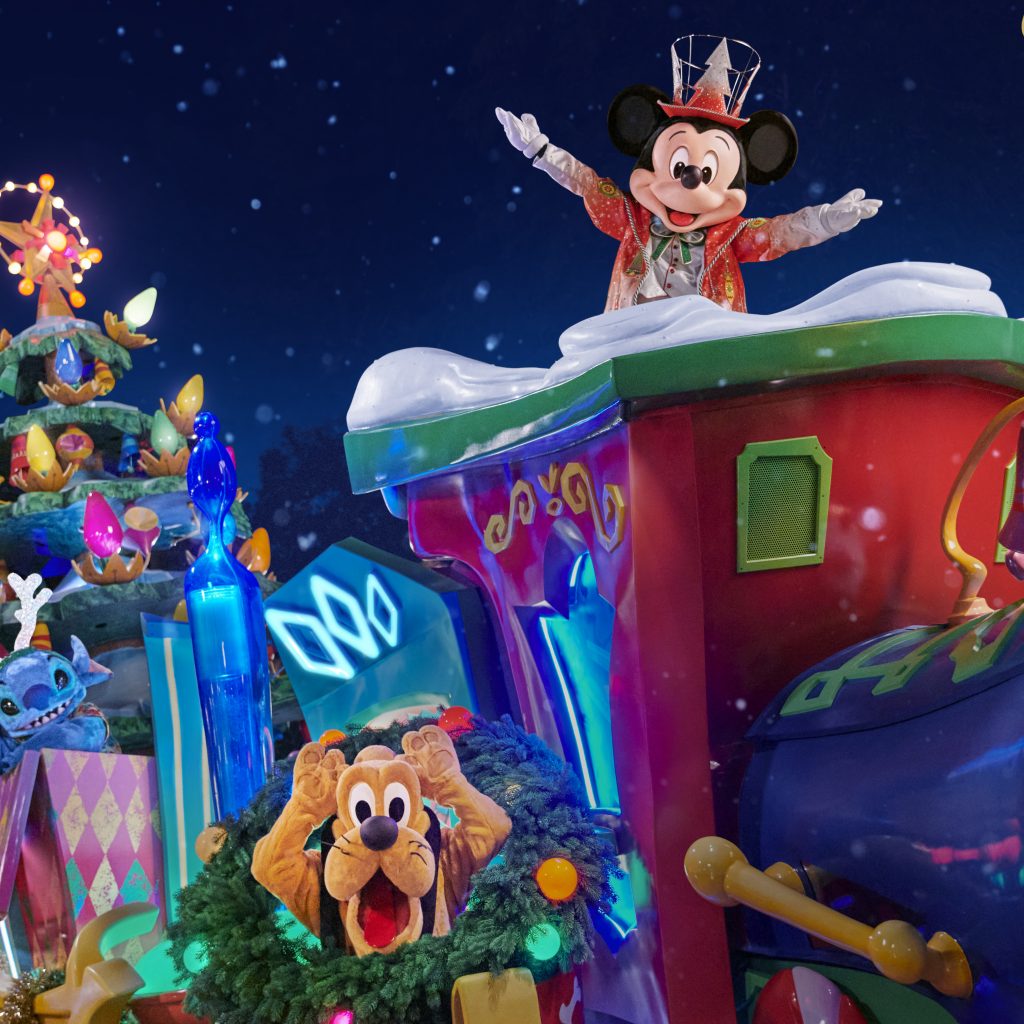 Christmas decorations at Disneyland Paris in a nutshell
7km of garlands installed in both Parks and on Christmas trees
11.604 Christmas ball ornaments
78 real Christmas trees
A majestic 24-meter-high Christmas tree (weighing 24 tons), decorated with more than 1000
ornaments)
More than 37.000 flowers planted over 4 days by Horticulture teams
200 costumes designed for Mickey's Dazzling Christmas Parade
Many iconic Disney Characters will be decked out in their most beautiful Holiday costumes to pose for unforgettable pictures with Guests across the Park. Ho ho ho… Santa Claus will also be a part of the celebration before taking off in his sleigh for his big annual trip around the world!
At Discoveryland, Mickey, Minnie, Donald, Daisy and Goofy will celebrate the magic of Christmas carols several times a day on Videopolis stage with the musical show "Let's Sing Christmas!"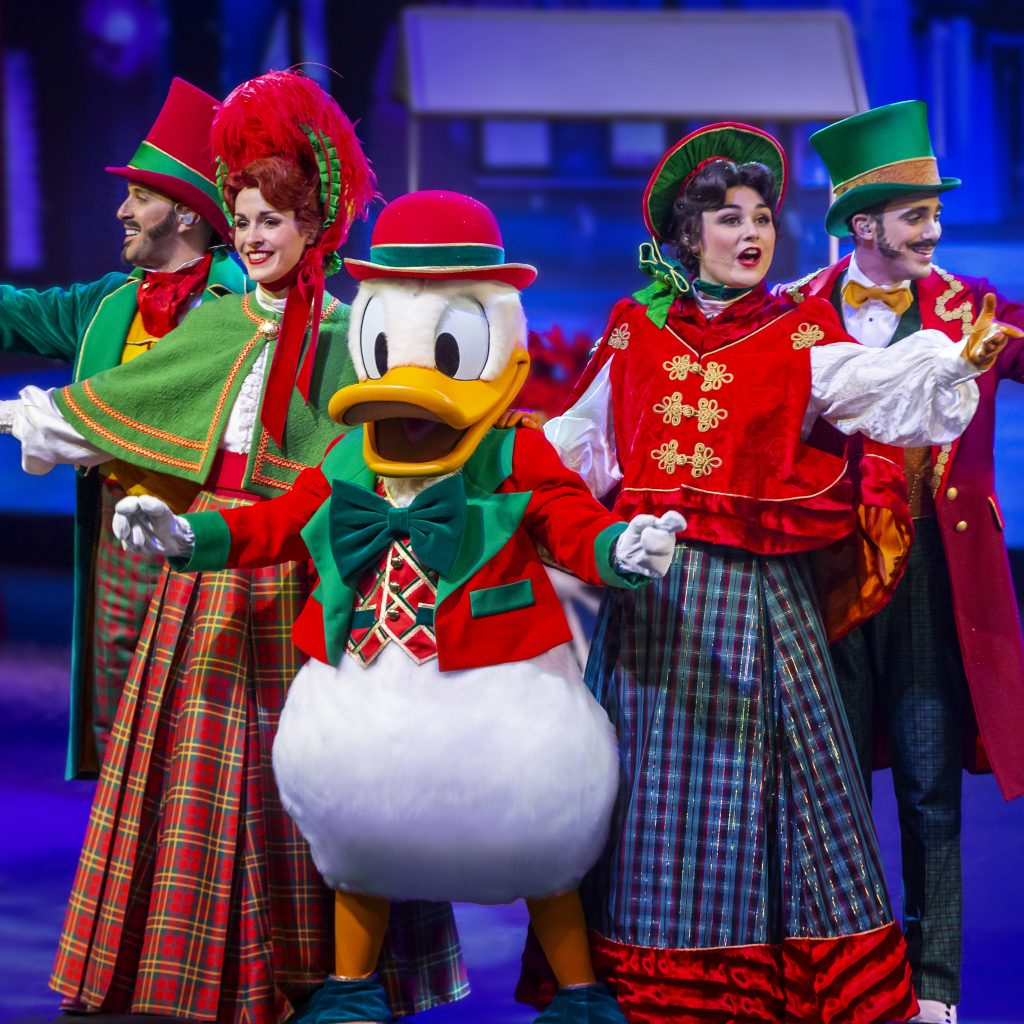 Guests will also experience the Magic of Christmas through Disneyland Paris' food & beverage options available in the various restaurants of Disney Parks and Hotels. They will get to enjoy a wide variety of Holiday dishes and treats. How Disneylicious is that?!
Finally, what better place than Disneyland Paris to plan out one's Holiday décor, outfits, and Christmas gifts? A wide range of products will be available to this end in the many shops of the Park, in particular in the magical Boutique du Château and Merlin L'Enchanteur shops, which are exclusively dedicated to Christmas ornaments.
To celebrate New Year's Eve in an unforgettable way, Disneyland® Paris will host an amazing party, which will be filled with Disney magic. The program will include a dazzling fireworks display, a selection of attractions exceptionally open, the participation of Disney Characters in a festive mood and many other surprises… Disneyland Paris' New Year's Eve party – that will take place from 8:30 p.m. to 2 a.m. on December 31st, 2022 – promises to be sensational.
Guests may now book their stay for the Christmas season and New Year's Eve party at disneylandparis.com, yet another amazing surprise and further details will be unveiled in the coming weeks!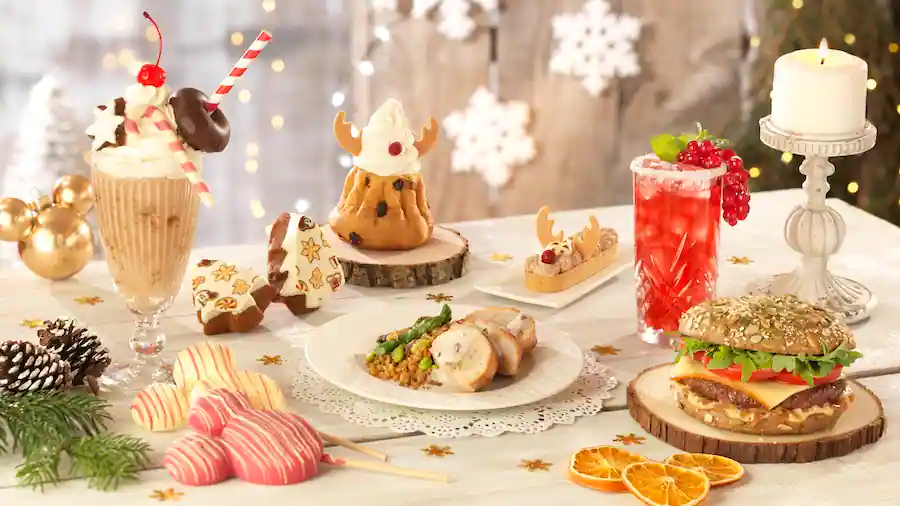 'Tis the season to eat, drink, and be merry! Specialty food and beverage items to indulge in will be available throughout Disney Parks and Disney hotels. Now, who else is ready for a hot chocolate or some festive fine dining?