Throughout April, Disneyland Paris will be working with National Geographic to celebrate Earth Month. This will include an outdoor photo exhibit, with an exclusive castle projection show "A Wonderful World" as well as the Studio Theatre Show "Symphony for our World".
A Wonderful World
Similar to projection shows displayed in 2018 and 2019, this special preshow "A Wonderful World" will be displayed on Sleeping Beauty Castle on the 22nd of April 2022.
This show will take place before Disney D-Light and Disney Illuminations.
The show featured astonishing landscapes and animal shots that celebrate wildlife and the beauty of our planet. Together with the National Geographic Planet Possible initiative, Disneyland Paris inspires us to celebrate nature and encourage preservation.
Outdoor Exhibit
From late April guests walking around Lake Disney will be able to view photos of extraordinary landscapes displayed by National Geographic.
At Disney Village, guests were able to view The Greatest Landscapes, presented by National Geographic Society. This brand-new exhibition transports guests to the wonders of the world — from underwater vantages to the expansive countryside, to the most dominating mountain peaks, and everywhere in between. Organized to showcase the phenomenon of changing seasons, the images convey the rebirth of spring, the energy of summer, the vibrant colours of fall and the stillness of winter. This exhibition will be available throughout the summer.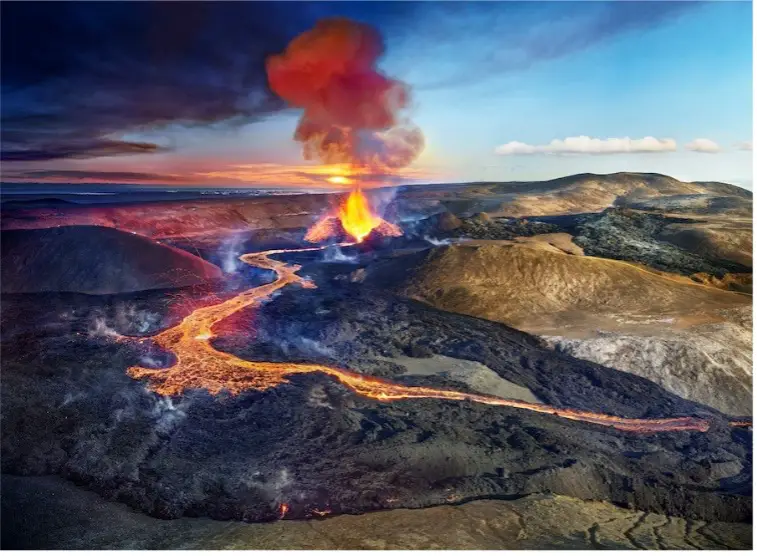 'Symphony for our World' Experience
Symphony for Our World combines National Geographic's iconic wildlife cinematography with an original score by Emmy-and BAFTA-nominated Bleeding Fingers Music, to create a planetary tour like no other.
Complementing the amazing programming and extending our celebrations beyond April 22 as part of Disneyland Paris's 30th Anniversary, guests were also invited to view the stunning and spectacular film concert show "Symphony for Our World – Special Edition," a National Geographic Live original production. The film concerts invite audiences on a stirring musical journey to experience iconic National Geographic footage accompanied by the emotional performance of a live symphony orchestra.

"Symphony for Our World" is presented every afternoon at Studio Theater in Walt Disney Studios Park and delights park guests over the next several months. The show combines National Geographic's iconic wildlife cinematography with an original score by Emmy-and BAFTA-nominated Bleeding Fingers Music, to create a planetary tour like no other. Let the music wash over you as you visit nature's beauty in five elements: Earth, Water, Air, Fire, and Ice.
Read more on this experience here
National Geographic Conference
To celebrate Earth Day last Friday, Disneyland Paris brought National Geographic stories to life through multisensory experiences for students, guests, and Cast Members, with an exciting all-day extravaganza event. From a one-of-a-kind master class with Explorers and a unique exhibition that encouraged guests to answer the calls of the wild, to a spectacular nighttime show that radiated upon the castle and a captivating symphony performance, all attendees were offered the chance to experience the magic and wonder of our earthly surroundings.
Since its founding in 1888, the National Geographic Society has pushed the boundaries of exploration, investing in bold people with transformative ideas, and providing more than 15,000 grants for work around the world. The Society welcomes Explorers from all around the world with projects that celebrate and protect our world. Whether their focus is science, exploration, education, or storytelling, each Explorer has a unique cause.
The day began at The Walt Disney Studios Park with a master class led by three National Geographic Explorers – environmental photographer and climate change activist, Nicolas Villaume; a storyteller with a focus on protecting penguins, Mélanie Wenger; and scientist and Atlantic puffin researcher, Annette Fayet.