Earlier this week we shared news that Disneyland Paris Cast Members would be striking on Tuesday 30th May on our blog, Instagram page, and through our free newsletter! Today, is the 3rd 'debrayage' taken by the Cast Members which has seen the cancellation of shows, parades, character meet and greets, and a Cast Member protest on Main Street USA at Disneyland Paris.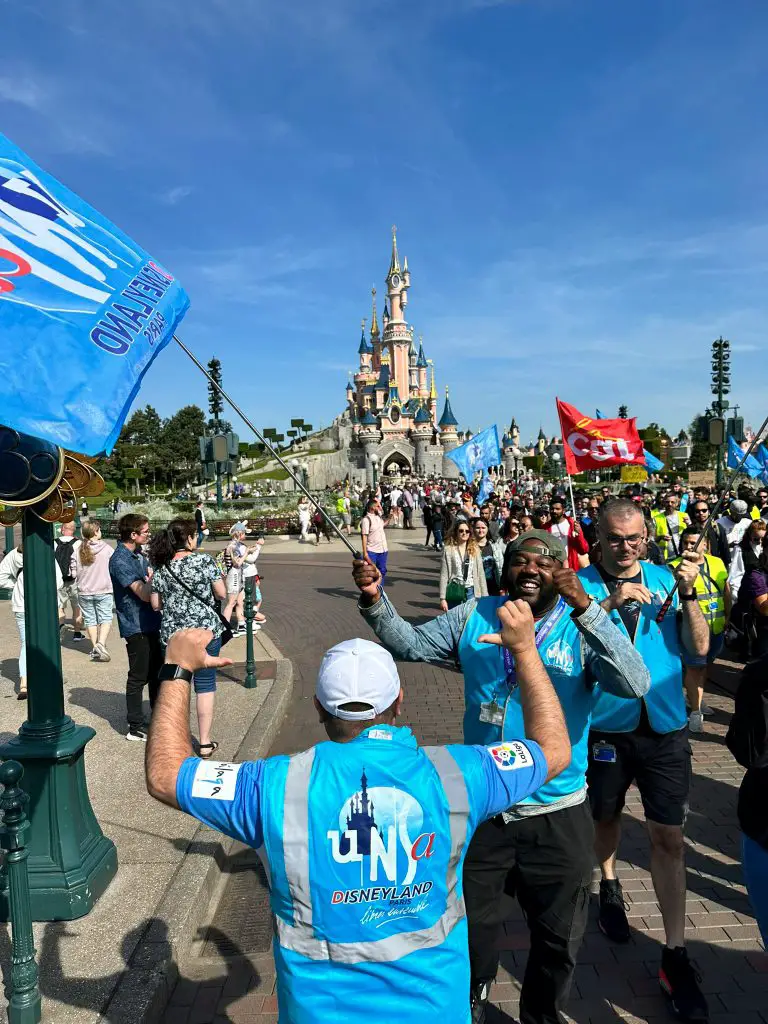 Disneyland Paris Cast Member Strike
It seems we are writing this every week, but today 1000's of Cast Members joined together in the largest protest at Disneyland Paris. The strike began at 9:00 a.m. today outside the Imagination building, a backstage Cast Member building, which was followed by a 'Cast Member parade' from 10:00 a.m, which saw Cast Members walk down Main Street USA, through Sleeping Beauty Castle, around Fantasyland and back up Main Street USA. One cast member also had a portable speaker which played resort's 30th anniversary song Un Monde Qui S'Illumine.
For the first time, the protest was not contained within the Disneyland Park, Cast Members also protested at the Avengers Campus within the Walt Disney Studios and throughout Disney Village.
Once again this has effected the following shows and parades at Disneyland Paris
Dream… and Shine Brighter
Disney Stars on Parade
Mickey and the Magician
Rhythm of the Pride Lands (Lion King Show)
Character Meet & Greet locations such as the Princess Pavillion
Character Dining within Plaza Gardens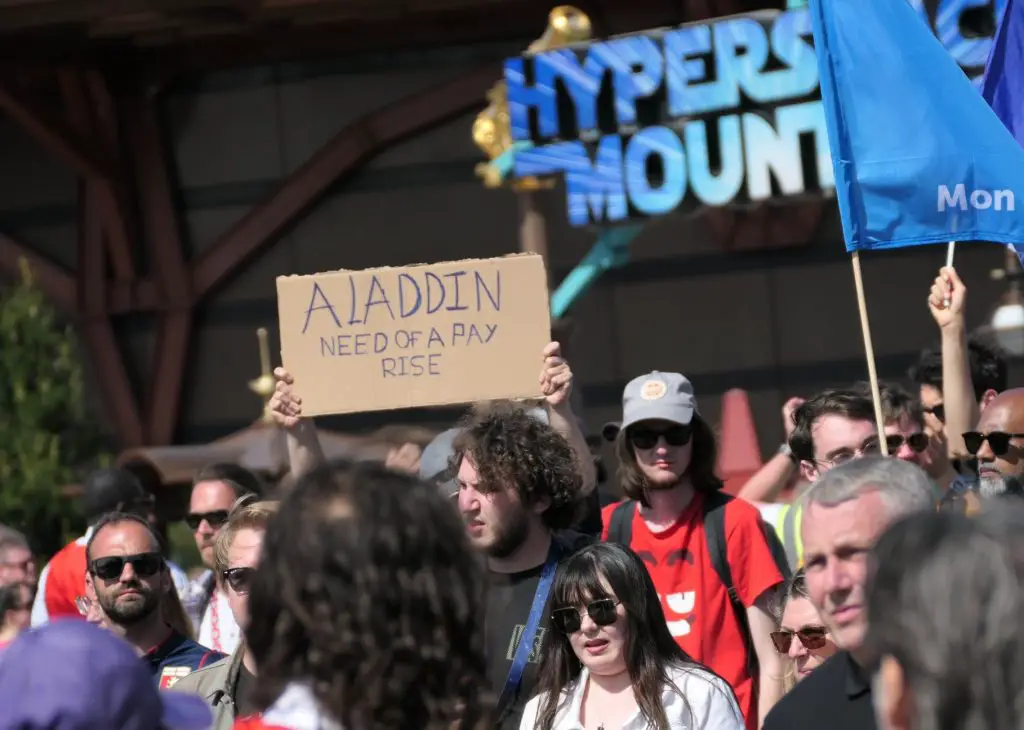 Will is the next Cast Member strike at Disneyland Paris?
Additional strikes are yet to be confirmed, and there is still time for a resolution at Disneyland Paris.
However, we are hearing that after the largest Cast Member debrayage taking place in the parks today, we are already hearing rumours that the next Disneyland Paris Cast Member strike will be on Saturday 3rd June.
As always make sure to follow us on Instagram and sign up to our free newsletter to make sure you don't miss any news from Disneyland Paris.