Do you love Halloween as much as Disney Villains? The Disneyland Paris Halloween Festival and Halloween Party will return in 2021. Guests will once again be able to enjoy the complete Halloween experience at Disneyland Paris from 1st of October until the 7th of November 2021.
Disneyland Paris Halloween Decorations!
The spirit of Halloween will be everywhere, from Jack 'o lanterns line the streets of Main Street U.S.A, all the way to seeing Maleficent take over the Castle grounds. Guests will also be able to celebrate the Day of the Dead Mexican festival "Coco" style in Frontierland with lively music and prancing skeletons!
Disney Villain Apparences & Selfie Spots
We have already seen the return of some Halloween Selfie Spots with the return of the Stitch Selfie Spot and Max Selfie Spot.
Mickey, Minnie, and all of our favourite Disney characters will be dressed in their most spooktacular Halloween costumes. During this year's Halloween Festival guests will have unique Disney Villain photo and selfie spots. Spooky character surprises can pop up anywhere and in both Disneyland Park and the Walt Disney Studios Park!
After avoiding the giant thorns in the courtyard of Sleeping Beauty Castle you may be able to see Maleficent on the Castle balcony. You can also visit the Studio Theater in the Walt Disney Studio Park where our favourite Disney Villains including Jafar, Cruella de Vil, Captain Hook, and Gaston will be taking over!
Disneyland Paris has confirmed the following "Disney Villains" will be making an appearance during this year's Halloween Festival.
Lady Tremaine
Anastasia and Drizella
Gaston
Cruella
Jafar
Queen of Hearts
Captain Hook
Maleficent
Halloween Parades and Cavalcades
Disneyland Paris will be bringing back the Maleficent dragon float for the Halloween season! Maleficent has been transformed into a dragon, spitting burning flames to annihilate the brave Prince Philip. This will be just one of the many cavalcades you will be able to see during the Halloween festival. Unfortunately, it doesn't look like we will get a complete Halloween Parade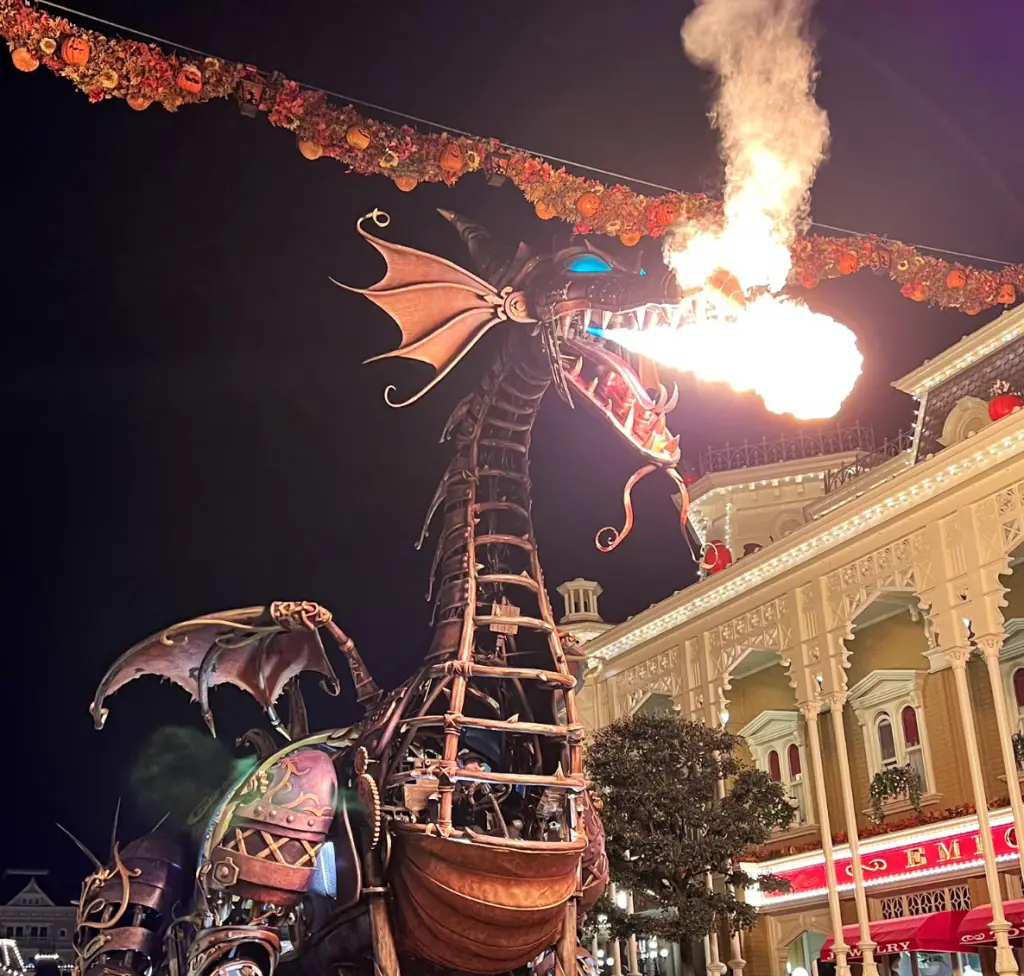 Disneyland Paris Halloween Snacks!
Food and beverage offerings will also be deliciously wicked, such as the Disney Villains Plate available in select table service restaurants. Choose a savory meat dish stuffed with pumpkin and "trompettes de la Mort" ("deadly" wild mushrooms) topped with a "sauce diable" (devil's sauce) or Snow White's Evil Queen menu which includes a dessert inspired by the famous poisonous apple. Snacks will also have a few tricks up their sleeves, such as spooky shortbreads with Cruella and Mickey, known as the "Sabl'Effrayant Mickey."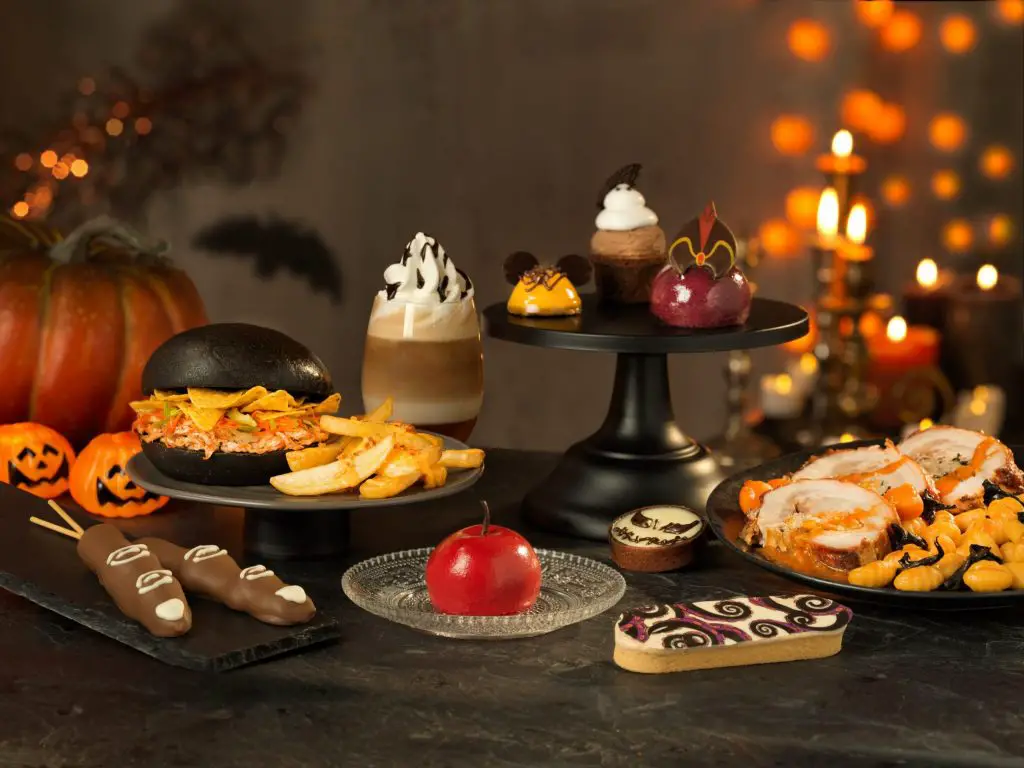 Disneyland Paris Halloween Party
Disney's Halloween Party will spellbind Disneyland Park on October 31, 2021 from 8:00 p.m. to 2:00 a.m. Guests can dress up and reveal their wicked side along with Disney Villains. Tickets for Disney's Halloween Party also allow early access to Disneyland Park to enjoy the attractions as of 5pm. 
Disneyland Paris Halloween Festival Trailer
Be sure to bookmark this page, as some fascinating and delightfully scary secrets will be revealed very soon!