The Disneyland Paris Christmas Advent Calendar has again gifted us another Disney recipe! On the 14th of December, we meet at Atelier de Roxane to focus on one of its best times of the day during the Holidays and discover the secrets of the Disney Gourmet Hot Chocolate Recipe.
Disneyland Paris Christmas Advent Calendar Day 14 : Gourmet Hot Chocolate Recipe
At part of the Christmas Countdown, behind door number 14 is one of the best winter drinks, a hot chocolate. As all of us Disney fans know Disney do some of the best hot chocolates in the parks and Hotels. Although, today we do not learn the secret Disney hot chocolate, we are given a guide to making one of the french most popular drinks using pure chocolate and hot milk!
Ingredients
Hot chocolate:
Decorations
Christmas shapes
Marshmallow
Whipped Cream
How to make a French Gourmet Hot Chocolate
This recipe is not very hard to follow, but can take a little prep time for the chocolate.
In the video releases as part of todays festivities Roxane starts by introducing herself and her Youtube channel Roxane's TV. She also seems super happy to be part of the Disney Advent Calendar.
How to Prepare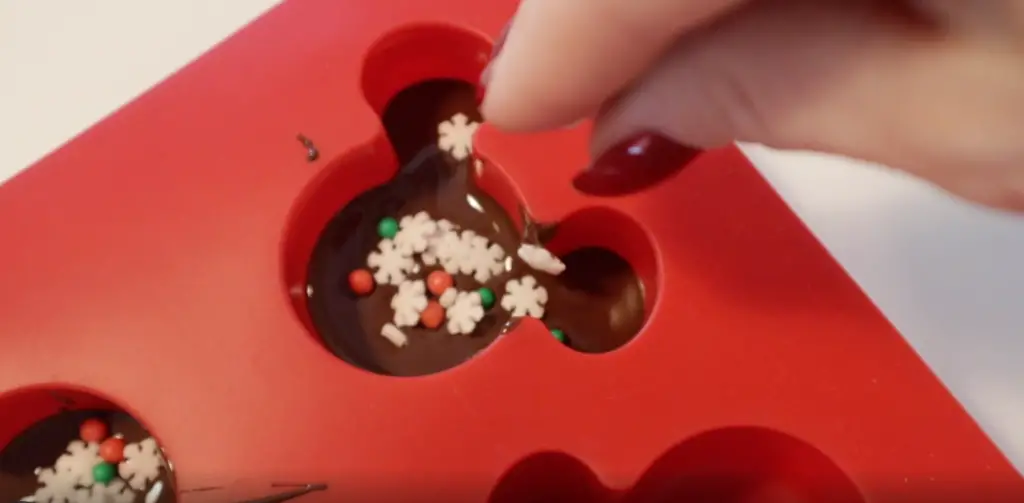 For this recipe she melted a bar of dark chocolate, you can also use milk chocolate if you prefer. To melt the chocolate you can do this over simmering water in a suitable bowl. In addition to this you can also melt this in a microwave in 30 second bursts. Remember when the last few bits remain just keep mixing to melt, rather than putting it back into the microwave.
Pour the melted chocolate into a silicone mold, and whats better then a Mickey shape!
Top off the chocolate with your choice of Christmassy decorations.
Place in the fridge to set for at least 30 minutes.
How to make the Hot Chocolate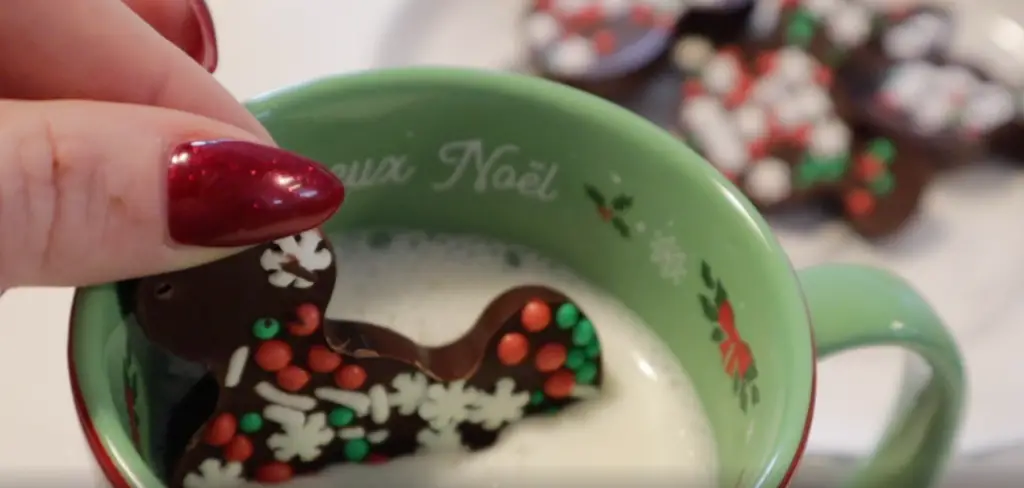 This cannot be much simpler after the preparation is done. Simply heat up some milk, and pour into a mug.
Remove a Mickey Shape Chocolate from the mold and place into the warm milk.
Stir until the chocolate melts
For additional decorations you can top wit Marshmallows and Whipped Cream
Christmas Advent Calendar Countdown
As each new day arrives and a new window opens, we will also be highlighting whats behind each door. We will be showcasing all the days in the Disneyland Paris Christmas Advent Calendar heading our way.
We have created a dedicated section on our blog to allow you to quickly and easily see all the days of Christmas. Click here to view the complete collection of the Disneyland Paris Christmas Advent Calendar.
Merry Christmas and Au revoir!